---

Features

---
To create a website for your online business
For over multiple years in the business, MeriWebsite re-designed hundreds of websites. To get started, we would like to point out several components that have to be created to benefit your business website and achieve the goals you're hoping for:
Let's start with Your New Website with following pages-
Home

About Us

Products/Services/Features

Photo Gallery

Call to action
Features
Free Website Secure Hosting
Fully Responsive & SEO Friendly Website
Storage 500MB
Professional Logo
Photo Gallery Photos upto 10***
Websites Banners upto 2*
Products/Services/Features upto 8**
Social Media Integration One time upto 2
Query form on Website
Customer Support
Get Your Business Website For
only

₹ 2000/-

(Exclusive of GST)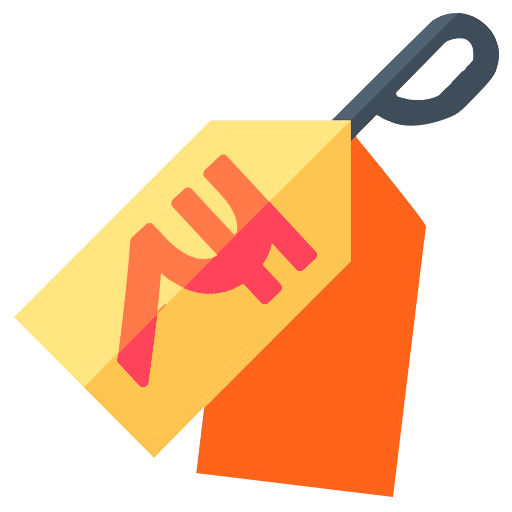 On demand features
SSL Certificate –

SSL is a digital certificate that allows for an encrypted connection while authenticating the identity of a website. The security protocol known as SSL, or Secure Sockets Layer, establishes an encrypted connection between a web server and a web browser. In order to protect online transactions and customer data privacy and security, businesses and organizations must add SSL certificates to their websites. It secures internet connections and stops fraudsters from reading or altering data sent between two systems. When the URL in the address bar has a padlock icon next to it, SSL is being used to secure that particular website. After adding this your website will be operational with HTTPS protocol. This certificate will be standard and no customization will be given in this. This certificate will be applicable for 1 year only. Even after the renewal of your website the SSL fee is to be paid in advance for the next year.

YouTube Channel Integration –

YouTube offers a practical and user-friendly video hosting service. You can post announcements, training videos, and other internal communications there for a reasonable price. You can engage with customers directly through posted videos in addition to using YouTube's commenting system. After viewing your videos, viewers might post comments with queries or requests for advice; a reply comment offers a chance to advertise the company or offer highly visible customer service. Private messaging on YouTube enables you to have one-on-one conversations with specific users. With this integration, YouTube videos that are linked to the YouTube key can be viewed on websites. Only one page will be affected by this, and you may display 10 to 20 videos there. The service will continue after your website is renewed, and there will be a charge of Rs. 200 for the following 20 videos.

Google Analytics Integration –

With the help of Google Analytics, you can monitor and understand your customers' actions, user interfaces, online content, device capabilities, and more. With the help of Google Analytics, you can collect the data required to assist in developing the success strategy for your company and learn things about your website's visitors that you probably never knew. It automatically gathers information and saves you time when entering it into spreadsheets or documents. Once added to Google Analytics to your website, you can view information about your website's visitors, such as their number, location, etc. This service will remain available even after your website is renewed.

Professional Popup and Banners –

Explore our top banner and pop-up services. We design user-friendly popup banners and add them to your website. If used properly, popup banners can produce excellent results. You only get one chance to win over the hearts and minds of the majority of website visitors. They function as calls to action, so you must try your hardest. A pop-up can contain almost anything. Promote a new event, a sale, or a coupon code. Build your email list or gain followers on social media by using popups. Any information that can be put in front of site visitors directly increases the likelihood that they will be interested in it. We can design banners or popups for your website or any other purpose for Rs. 500/- each.

WhatsApp Integration –

You can connect with your customers even when they aren't online if you integrate WhatsApp Business into your website. You can include them in broadcasts to tell them about discount codes, new products, and other noteworthy news once they add your number to their contact lists. You can add click-to-chat functionality to your website using the WhatsApp Business API. When a customer clicks on the WhatsApp icon, they open a chat channel for instant communication. This strategy works best when customers interact with your website via their smartphones. On your website, we can include a WhatsApp icon button. Anyone who clicks on this link after you add this button will be directed to your WhatsApp number.

Business Email Id –

If you are a business professional and still use a free e-mail service such as gmail.com, hotmail.com, yahoo.com, etc., it is time to consider getting a professional email address for your company. A professional e-mail address , such as email@meriwebsite.in , not only sounds more professional but also adds credibility to your business. It also offers immediate recognition to your business; otherwise, with free e-mail services, your customers are left wondering who you are, and your e-mails often end up in the spam box. Because this is a third-party service, we will integrate it from Zoho or Google. Charges are applicable on yearly basis.

Admin Panel –

The admin panel is the User Interface (UI) of the backend of your web application or software. It includes a wide range of tools and shortcuts for managing the entire website or web application. The admin panel allows you and your employees to evaluate the performance of a website or web application. The Admin panel displays real-time data from the website or software to the user.

Some major benefits are listed here:

You can add/list/update/delete your banner at any time.
You can update the about us page content at any time.
You can add/list/update/delete photos from the photo gallery.
You can change your contact details at any time.
You can manage social media integration, i.e. you can update/remove social media links.
You can add/list/update/delete products/services/features at any time from your website.
The following on-demand features are included with the purchase of the admin panel.
Payment Gateway Integration –

We can integrate a payment gateway on your website if your products/services/features are paid. This integration will be provided by PayU or Razorpay. Other payment gateway options will be available at an additional cost. All online transactions will be listed in your website admin panel, along with payment gateway login information.

Blogs –

If you have purchased the admin panel and want to add a blog feature to your website, we can do so in your admin panel and then on your website. With this feature, you can initially add up to three blogs. You will be charged extra if you have more than three blogs. Your admin panel will include the option to add/list/update/delete blogs.